Our approach for generating EUV light – Gas-puff Theta pinches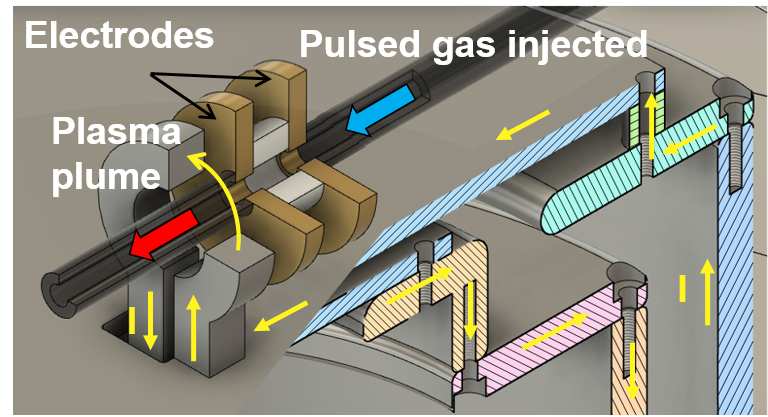 Soft x rays for 3-D x-ray tomographic microscopy can be generated using gas-puff z pinches
Line radiation in the range of 40-15 Å (310-830 eV) with a total energy of 10 J using CO2 is expected.
Soft x rays (~520eV) from synchrotron radiation at Advanced Light Source (ALS) is used for 3-D x-ray tomographic microscopy.
Building an x-ray laser with wavelength of 41.8 / 32.8 nm is possible if Xenon or Krypton is used.
—
Ref.
P. Choi et al. Rev. Sci. Instru. 57, 2162 (1986)
G. Nave et al. J. Appl. Phys. 65, 3385 (1989)
M. Uchida et al. Proc. National Acad. Sci. 106, 19375 (2009)